Posted By
Diana Nijboer
Why Books Hostel sponsors EduMais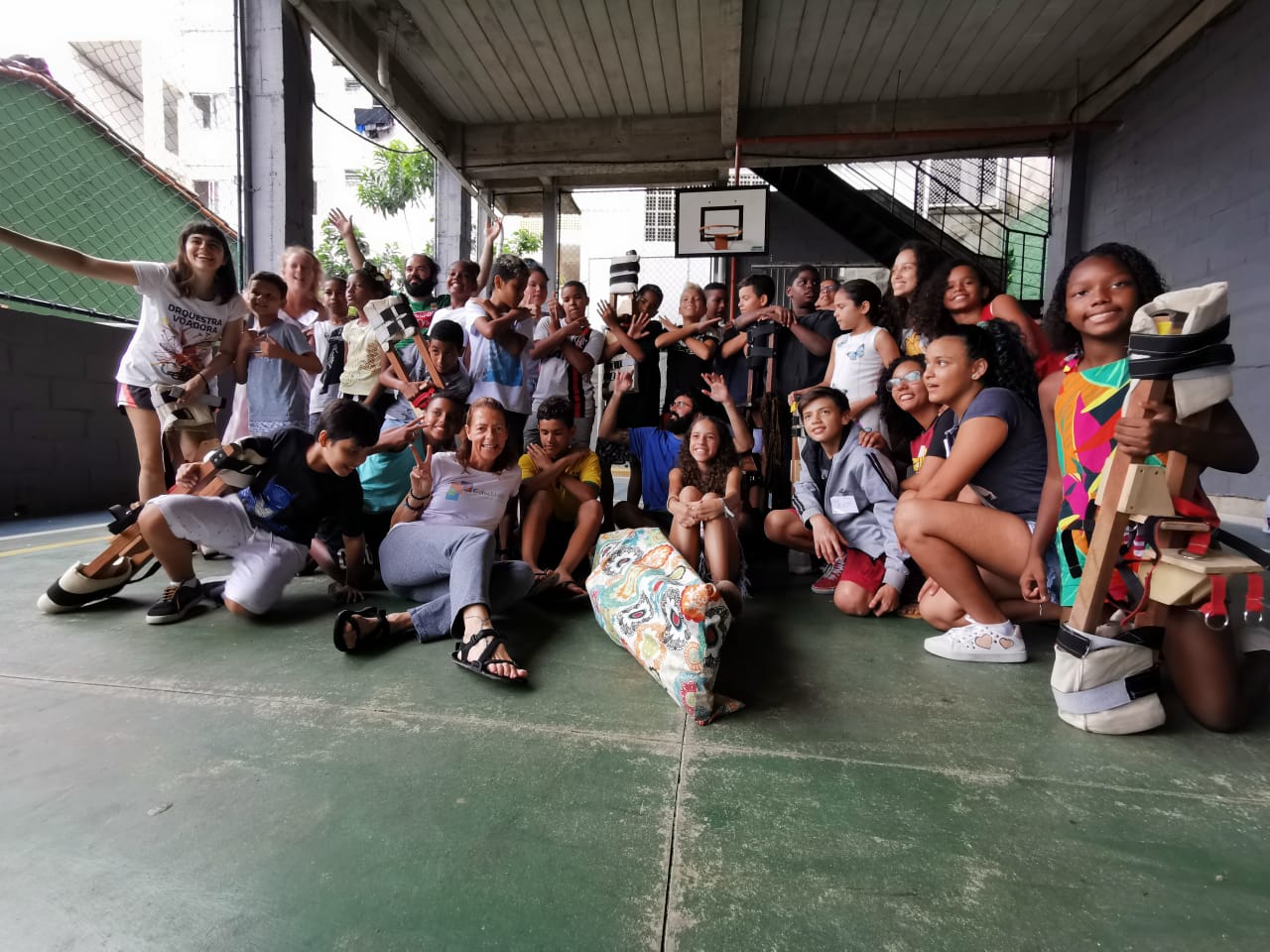 by Felipe Barbosa Amorim
Why does Books Hostel sponsor EduMais? EduMais came into my life and thus into Books's life in one of those crazy coincidences that make us believe that it was meant to be.
Maud Bartelds – one of Books's volunteers- told me about Diana, a tall Dutch woman who was trying exhaustively to develop the social and emotional skills of kids in the favelas of Rio de Janeiro. Maud explained how Diana was helping them to create promising futures and using Positive Discipline to support the kids. Not knowing what this meant, I first searched on Google to find out what Positive Discipline is about. Honestly, I also just felt a bit embarrassed that someone from another country was taking care of kids from mine.
Books sponsors EduMais to support the dream
So what did I do?  To be embarrassed can very often lead to change. That is how I was presented to Diana, and that's how I got involved in her dream. Martin Luther King is not the only one who has had dreams. Helping EduMais as much as I can helps me to give back to my country.
Summer Camp 2020
It was my first camp. It was not my plan to get involved in it. I was expecting a busy summer season, so I was not sure I could offer the best version of myself. Knowing how important it is to be impeccable for Diana when it relates to education and leading by example, I was a bit scared. Luckily, the fear didn't stop me.
On Monday before the Summer Camp, we had a volunteer meeting. It was my first time with this team, and to be honest, I was curious because most of them had little experience of working with children in the favelas. At that point, I couldn't tell how much energy and effort they would put in.
I had taught at EduMais before on the Web Design course, and I know the hard part of teaching. When Diana announced that 39 kids had signed up, I was feeling a mix of fear, despair, and excitement at the same time.

How to be an example?
Tuesday, however, I did exactly as Diana had told me. Everyone was told no drinking, sleep early, arrive on time, and above all, come with the right mentality. As a Brazilian, I love to adapt; for me, nothing is really organized and I love it (sorry Diana!). So when Diana told us before the Summer Camp that things wouldn't go exactly how we planned, that flexibility was necessary, it made me comfortable, knowing that flexibility is what I am good at.
The kids slowly arrived. Lucas, as we would also see on the following days, was the first. Suddenly, the whole library was full. The preparation we did went well. We all knew what our tasks were, and the main goal was clear: to create a fun and loving environment where the children could develop their skills and emotions — and English, of course — while playing and laughing.
How much fun was the Camp?
Here I will jump detailed descriptions as I don't think they are that important here. To summarise, working at the Summer Camp 2020 has been incredibly fun. To have a meaning behind the play is so good. Education does not necessarily mean a boring teacher writing on a board and telling you off every time you are wrong. At EduMais, the demand is basically respect: respect for yourself, respect for others.
Volunteers are asked to lead by example, as the children follow our lead. Kids are taught to manage their emotions, not to suppress them or let them take control. In an environment like a favela where many kids don't have role models at home, they attach to us very quickly, so it is especially important that we can lead them. This attachment is very easily felt when the children give you a hug or a big smile.
Why Books gives to EduMais
As with everything in life, motivation is key to continuity. Jeff Bezos famously said that at Amazon, it is always day 1. In EduMais, I can feel it. The project is always improving and feeding itself from the results it achieves.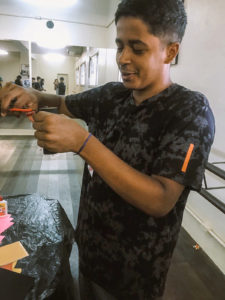 To be able to talk to Henrique — a former EduMais student who volunteered at the Summer Camp — in perfect English was jaw-dropping. To see Thais, a current student, leading activities, following the guidelines, and only speaking in English with the kids was phenomenal.
It's important for me to say that it feels good for me to see where the money is placed. It gives me a reason to carry on doing it when I see how important it is for the kids and what a big impact it has on them.
That is where I find my motivation to carry on working with and fundraising at Books Hostel for EduMais. Sometimes working more directly, sometimes just helping out. At EduMais, I feel I belong and achieve, and that is all that counts to make me go the extra mile.
Do you want to sponsor us, just like Books Hostel? Contact us.