Posted By
Zac
Working in corona time: a cottage near Paterswoldsemeer as a gateway to China and Rio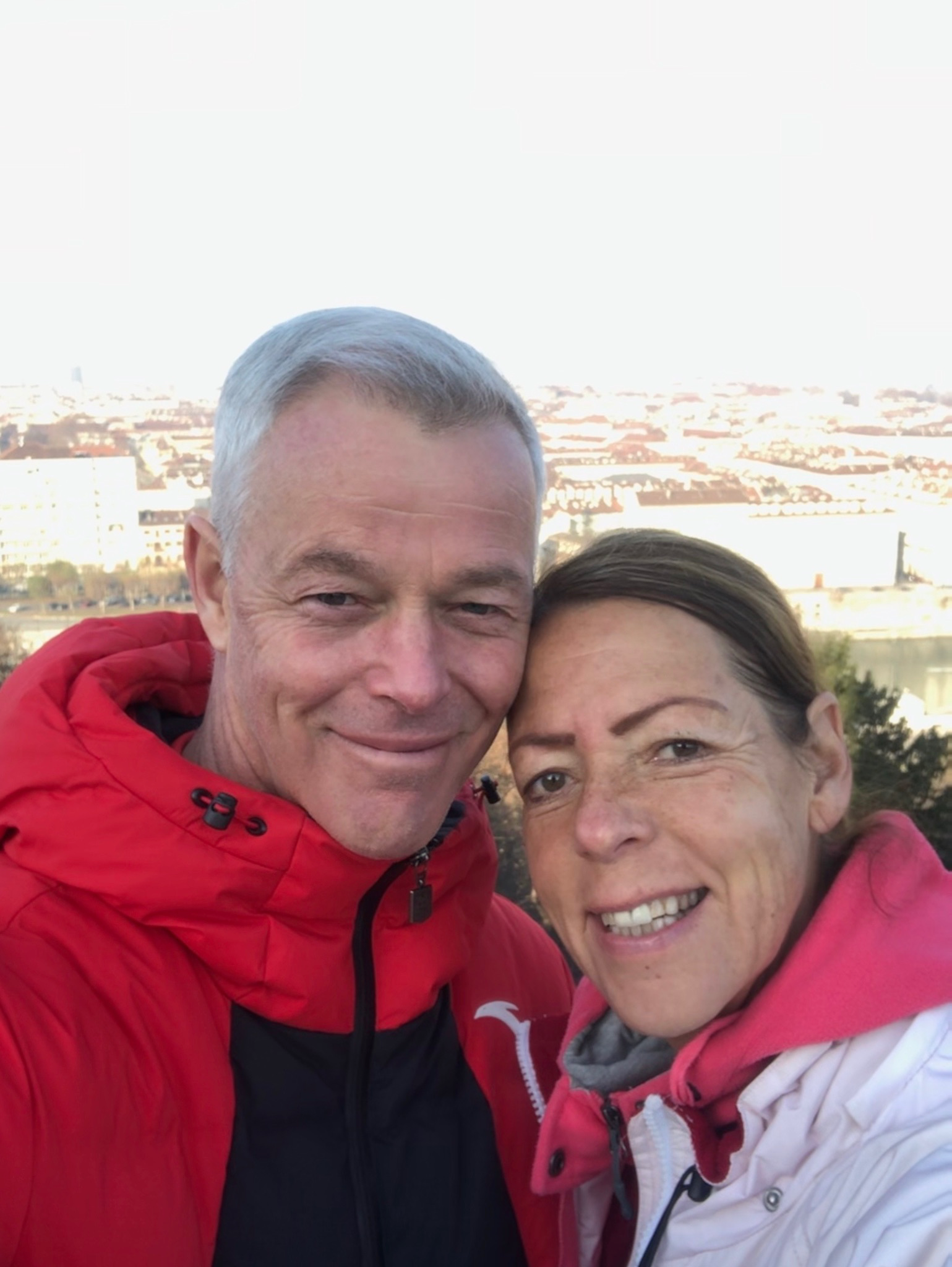 (Article originally published in Dutch by RTV Noord and written by Erik Hulsegge: https://www.rtvnoord.nl/nieuws/221487/Werken-in-coronatijd-huisje-bij-Paterswoldsemeer-als-poort-naar-China-en-Rio)
He normally works in Beijing. She in Rio de Janeiro. Now they are home together in Groningen, forced by the coronavirus. Not in their own house in the city, but in a holiday home on the Paterswoldsemeer.
Gerard Lenting (60) is a fitness trainer of the national figure skating selection of China. His wife Diana Nijboer (55) is the initiator and manager of an educational project for underprivileged children in the slums of Rio de Janeiro.
Gerard now does his work via telephone and computer in the northern hemisphere. She does the same but in the southern hemisphere. From Groningen. The path of life of Lenting and his wife Nijboer got a special twist in recent years.  And all because of the corona.
Coach of Nadine Broersen
At the beginning of this century, Gerard was a trainer of the Dutch all-around selection of the KNAU (athletics federation). He then went to work as national coach of the all-around teams in Qatar, then Brazil, and finally ended up as a 'movement man' with the figure skaters of China.
In between, he worked as coach of top athlete Nadine Broersen, at the Medisch Centrum Zuid in Groningen, for FC Emmen as a fitness coach, for the volleyball players of Lycurgus, and he also gave assistance to the Groninger rowers.
It was at the time that Lenting was working for the Brazilian Athletics Federation that his wife found her turn in volunteering for the underprivileged in the immense South American country. This resulted in a self-initiated project: EduMais.
The quarantine was no fun and then I say it very kindly

Gerard Lenting – fitness coach
400 children
EduMais literally means 'more education' in Portuguese. Disadvantaged children from the favelas, the immense low-income neighborhoods of Rio, receive more and better education in the project.
EduMais helps with an army of volunteers from a school building about four hundred children with English lessons, game-design education, and application lessons in the entrepreneurship project. Lessons that focus on practice so that the children can hold their own in daily life.
Other side of the world
"That did mean that when Gerard started working in China, we were each on a different side of the world," says Nijboer. "But we'd arranged it so that we'd see each other every three months and with the holidays."
At the beginning of this year, this suddenly changed with the outbreak of corona in China. Lenting: "We were in a training centre on the outskirts of Beijing at the beginning of January when things were locked up because of the corona. Because of the lockdown, people were hardly allowed in and out. That was a strange sensation."
Two weeks alone in quarantine
At that time Lenting's visa expired and he had to leave China for a new visa. On his return to China, he had to spend two weeks alone in a hotel in quarantine because of the corona measures. "Well, that was no fun, and I'll say it in a friendly way."
At the beginning of March, despite the corona, he went with the Chinese figure skaters to Canada for the World Championships. "We were in complete seclusion. You also noticed that some athletes were scared…"
The World Cup in Montreal was cancelled at the last minute because of the corona. "'Well, then you're on holiday now, too,' said the Chinese to me. That was an unexpected blow. But I had to choose: either to go back to China, or to Brazil to my wife, or back to the Netherlands, to Groningen."
He chose Groningen because he didn't want to go back to China because of the corona and he suspected that in Brazil, where there was hardly any corona at that time, the virus would also strike quickly.
I'm afraid we're going to have a wave of violence and poverty will hit hard again.

Diana Nijboer – Edumais
No one on the beach, very crazy
"And he was right," his wife says. The Copacabana and Ipanema (beaches of Rio) and gyms suddenly closed. "There were no more people on the beach. Very crazy. At one point there was also talk of the government introducing a flight stop. Then I also went back."
And now, a month later, they are together in the holiday home on the Paterswoldsemeer. "We've rented out our own house in the Ebbinge Quarter. Well, you can't chase off those people either. That's why we're at the lake but in our family holiday home."
From the shores of the lake, you can manage a project in Brazil or give training to a Chinese figure skater. Telephones and a computer are a great help. "We now have WhatsApp, video calls. That makes a lot of things possible. Thirty years ago none of this could have been done," Lenting avows.
I notice we're losing children
The children of EduMais now receive lessons via the digital highway, just like the children in the Netherlands. Volunteers still teach mainly English. But Nijboer notices that this is very difficult: "I notice that we are losing children. That we can no longer reach them."
She also fears the consequences of the corona in her second homeland. "In Brazil, the corona makes it a strange situation. The president [Bolsonaro, ed.] doesn't believe in corona and is actually thwarting the actions of the big cities. Meanwhile, the economy is getting worse and worse. I'm afraid we're going to have a wave of violence and poverty will hit hard again. And you can already see that: hunger is back."
That's why she's taking action to organise food parcels for more than 600 families in the favelas. She is trying to arrange this by telephone and e-mail with the help of all kinds of donations and organisations. For the coming weeks, she has succeeded, but more money is needed.
My heart is in Rio
Despite the bad developments in Brazil, she would return to Rio de Janeiro in no time. "My heart is in Rio. I would fly right back."
Lenting is less sure about his job in China. "We're still focusing on the 2022 Winter Olympics there. I don't know if I can go back at all. Sometimes I wish I was a Tita Wizard. Like: stop and everything stops. I snap my fingers and everything is back to the way it was. But that's not how it works…"
In the meantime, he's standing in all kinds of poses in the garden, which are recorded with the camera by his wife Diana. "I make training videos for figure skaters that are used by the ISU (international ice skating association) for athletes in corona time. It's mainly about balance and exercises with your own body weight…"
Drainage canal in Tjuchem
"On the other side, it's beautiful," says Lenting, who was born and raised in Slochteren. "My grandfather never got further on his bicycle from Slochteren than the drainage canal in Tjuchem. Look where we all come from these days…"
A man and a wife in a holiday home on a lake under the smoke of d'Olle Grieze, covering the whole world with a telephone and a computer.