Posted By
Sergio
What is the impact of Positive Discipline on underprivileged kids by Matylda (long-term volunteer)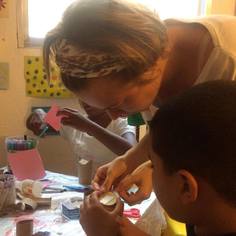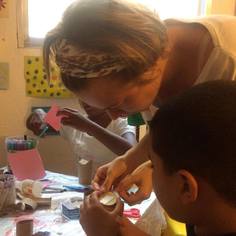 It is difficult for me to work with methodology, rules or even plans. That is why at first I questioned the concept of positive discipline and I admit I was sometimes skeptic about it. However, it made me reflect on the time when I was in kindergarten and school, upon the relations with adults when I was a child. This retrospective enabled me to use the positive discipline "tools". I needed to reset my body, my mind and even my voice. Moreover, that was a challenge!
​
I found it very inspiring to see how the children (after school program, English summer camp, video game/web design group) absorbed self-regulation techniques. After a short time they took in things like "place to calm down", breathing methods and non-verbal signs to express emotion or feeling in a particular moment very naturally.
I observed that on the physical level these actions helped them to put their mind at ease and relax, and further to feel good in their body and accept it. While on a mental level, with time, the children felt comfortable and safe to verbalize what they felt or needed, wanted or didn't want.
By building this learning atmosphere by listening and speaking with each other, we created respectful and trustful space, with all good and bad moments, improvisation and surprises.
However, kids have not stopped being loud or naughty which is after all it is part of their growing, but they got a lot of input. So did I.
I am very curious to see the output in a longer perspective.
EduMais – Educating is an act of love.
Matylda Rosinska