Posted By
Zac
EduMais's new Enter the Labour Market Course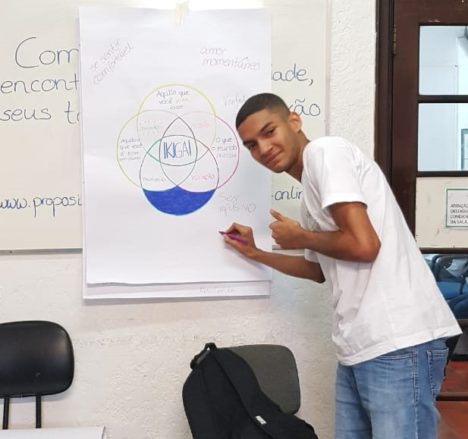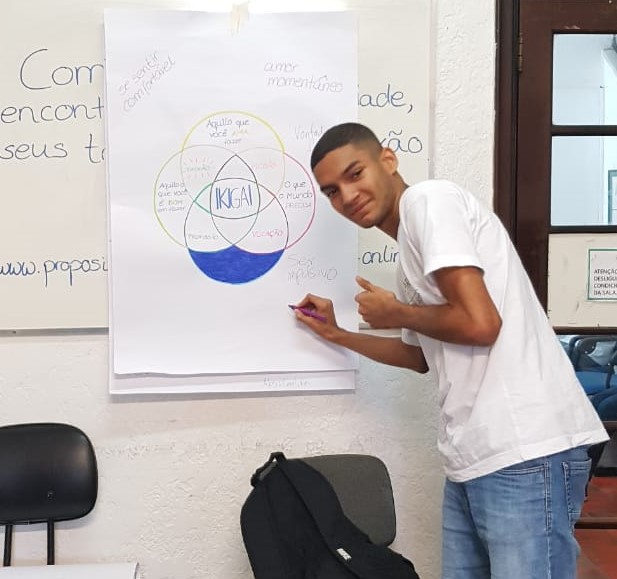 The students on our entrepreneurship course are soon to finish their last year of high school and many choices need to be made. Some want to go to university, some want to start their own business, and some will go directly into the labour market. But how do you prepare yourself for all these options?
​
Together with their teachers, the students are studying for their vital final exams, which will be especially important for those who want to go to university. Those who want to start their own business are being helped by our entrepreneurship course. But something was missing: how could we prepare the students to enter the labour market? How could they get answers to essential preparatory questions such as: who am I, what are my interests, and how do I market myself?
EduMais relies on volunteers, on people with the ideas, knowledge and courage to go the extra mile. Fortunately, EduMais was contacted a while ago by a Brazilian business owner, Fabiano, who wanted to share his knowledge with the community. To help meet the students' needs, Fabiano soon connected together a very diverse, creative and dedicated group of five professionals from different backgrounds and nationalities for several brainstorming sessions. These, along with Diana's knowledge about the needs of the community and Fabiano's about the Brazilian labour market, resulted in the creation of a new course: Enter the Labour Market.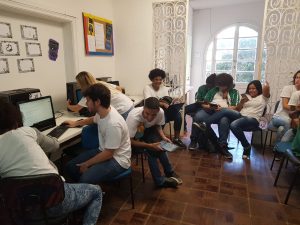 The four-week course took on two main strands: "Learn about Yourself" and "Market Yourself." The first sessions entailed a lot of self-assessment via online personality and vocational tests, DISC assessment, and Ikigai. We had noticed that our students were feeling very stressed about all the upcoming changes in their lives and completing interest profiles such as these helped them to better understand themselves, and thus what careers might work better for them.
​
Based on these insights into their core characteristics and passions, the students then made vision boards with ideas for their future careers. Alongside positive feedback from their peers, this helped to connect them to more career opportunities and to dare to dream.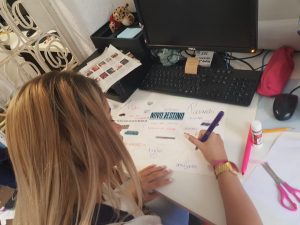 Following these self-awareness and confidence building exercises, the second half of the course focused on putting these outcomes into action by introducing students to the importance of being able to market yourself. They learned several essential skills, such as: how to write an effective application letter; how to create a good CV and the objective of it; how to create an account on LinkedIn; and where to actually look for and find jobs. There was time, too, for some interview role plays, helping prepare the students for many of the steps of the job application process.
​
We were impressed by how well received this new course was. The students were extremely thankful, open, participative and engaged, as they realized how useful the course would be for assessing their future career choices. As one student wrote in feedback about the course: "The course is very good, it taught us many things we will take with us for the rest of our life. And it's very good because we can now enter the labour market with a very good base. The course gives us confidence, and we get to know ourselves better. The course is given at the right time. The teachers are excellent."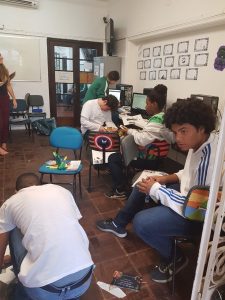 After seeing the interest in this topic, receiving great feedback, and addressing a clear need with this course, we are eager to continue exploring how to further support these students during this crucial phase of their young lives. Many ideas are being discussed to find the one that makes the best fit. We are looking into a speaker series with professionals from different areas; a kind of job fair, where students will be able to approach people from different professions and ask any questions they might have; one-on-one career coaching; and even the possibility of extending the course into the wider community.
​
All of these possibilities are with our main goal in mind: to help these amazingly talented and ambitious young adults to create a better future for themselves. As we have seen during the Enter the Labour Market course, and during the three years we have been working with them in general now, they most certainly have it in them!