Posted By
Diana Nijboer
Social Ecosystems – EduMais & Solar Meninos de Luz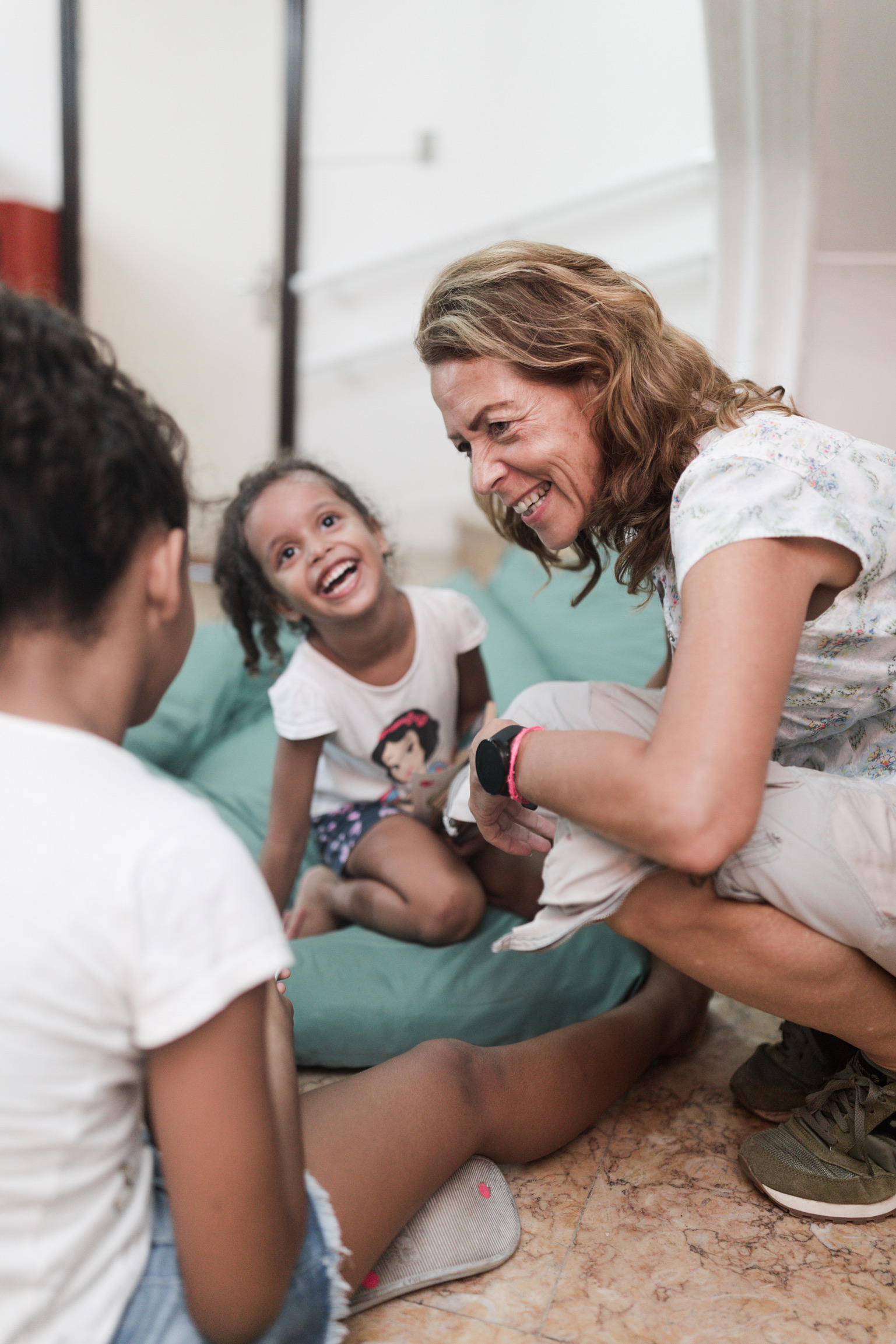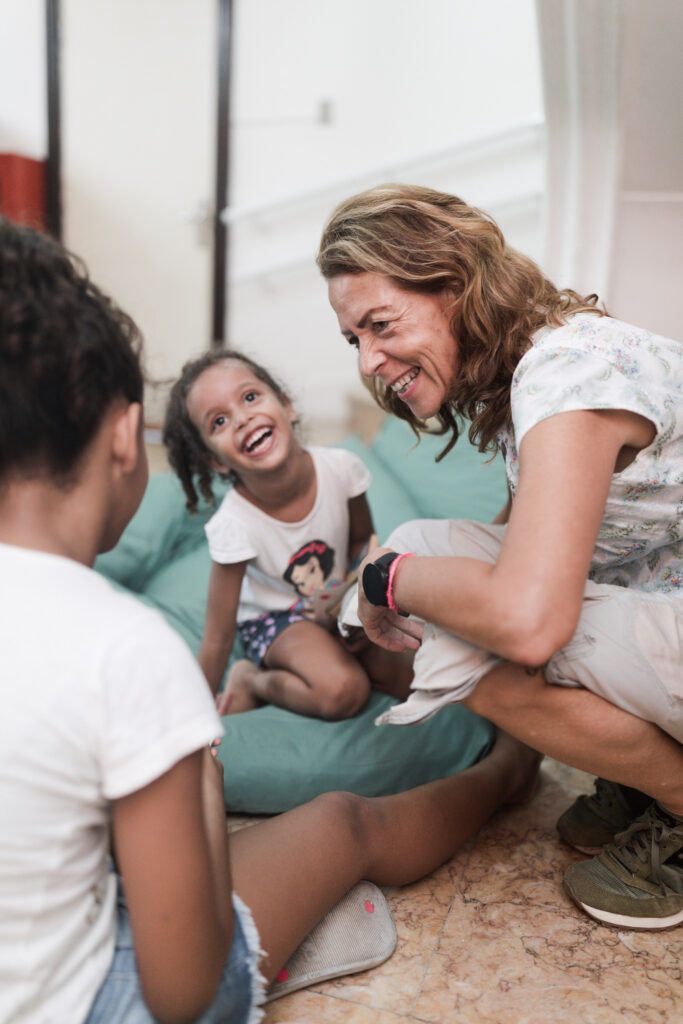 by Jessica Müller, with the help of Diana Nijboer
How EduMais Partners with Solar Meninos de Luz to Offer High Quality Education
Have you ever asked yourself why Edumais' teaches in the Pavão-Pavãozinho and Cantagalo communities? Or have you ever wondered where EduMais lessons take place?
Well, I was curious and decided to ask Diana, the founder of EduMais. Let me tell you more about the story of how EduMais came to life and how it goes hand-in-hand with Solar Meninos de Luz.
The Beginnings…
The story started with an organization called Caminhos Language Center in Ipanema. The school challenged Diana to create a social program called Mais Caminhos. This program was to be aimed at the children in the favelas located near the language school. Diana was aware of the limitations of working with public institutions. Because of that, she chose to connect with the communities through her personal international network.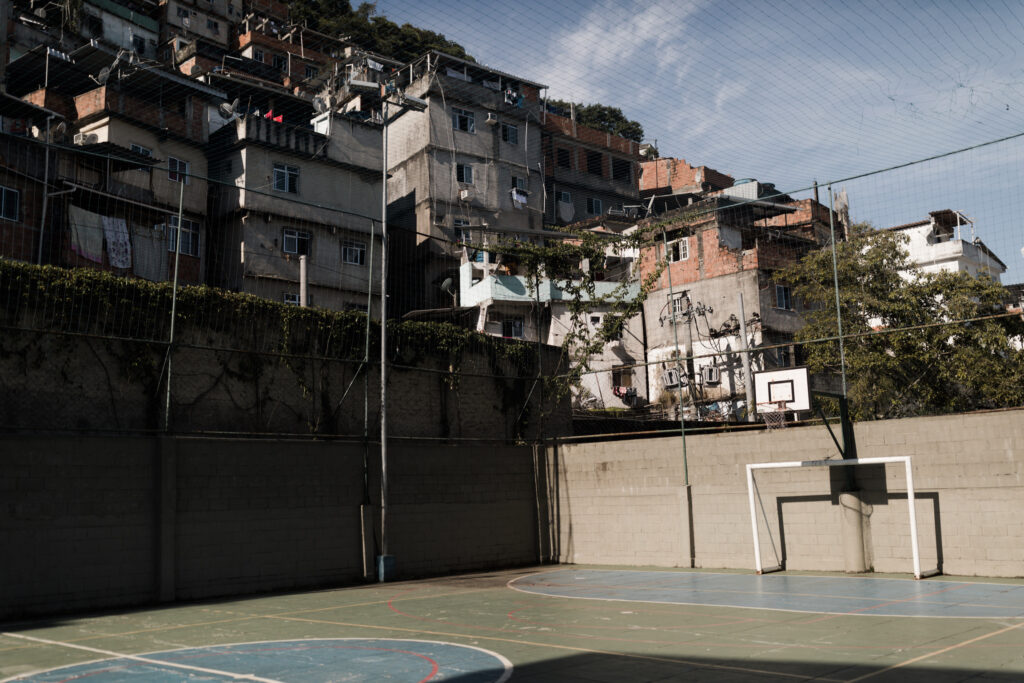 Every year in August, an international Cello festival in Rio flies in global musicians who perform for free. That year, they performed at the theater of Solar Meninos de Luz. Solar Meninos de Luz is a civil and philanthropic organization – a school – that offers not only quality education in many fields, but good buildings, sports classes and medical support for families of the communities for a symbolic monthly rate.
Diana was invited by a friend to the festival. There, she met Dona Iolanda, the founder of the school. She approached her in broken Portuguese and asked for a meeting to introduce her to the program she had designed for Mais Caminhos. Happily, Dona Iolanda agreed to the meeting. She also recognized that more social support in the communities was needed.
Diana volunteering at Solar Meninos de Luz…
The school chose a few children from the poorest areas of the communities to participate at Mais Caminhos. It was important for Diana to understand where they came from. Therefore, the school invited her to get to know the children's reality. Diana started volunteering each Saturday morning between 2014-2019 with the social program of Solar Meninos de Luz. She would go up to the poorest parts of the favelas. She would meet the kids and read stories. Furthermore, she would sing with them, have a snack and share lots of love and smiles. These years were the basis for the relationship between Diana and Solar Meninos de Luz. It was therefore completely built on Diana's personal effort.
Moreover, Diana strengthened the relationship with an opportunity she got from her network in 2015. She was able to send five students on a learning trip to Poland! Diana partnered with the school with the help of the director Isabella. They decided to make  the trip available to students of a certain age group. This triggered high enthusiasm among parents and students, because Solar Meninos de Luz is well known and trusted by the community.
Finally, EduMais!
At the same time, Diana taught English at Mais Caminhos. Moreover, a Brazilian woman and other engaged and motivated people passionate about teaching invited her to take over an English program. However, Diana wanted to create a more professional approach to English teaching. So she decided to create her own organization in 2016. On this day, EduMais was born.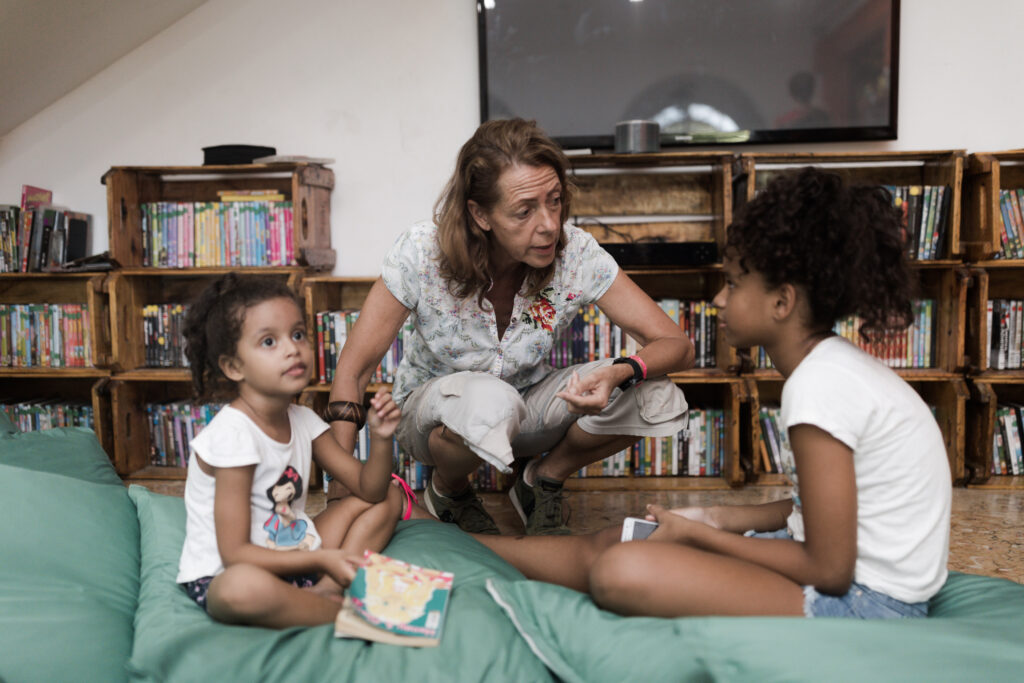 Diana saw the need to bring more education to the favelas. And this required a school that would be physically located in the favela as well. She had observed that taking the children out of the favela created a lot of mental conflict in the kids' minds. So together with Isabella, they thought about the relationship that EduMais and Solar Meninos de Luz could have. EduMais would offer high quality education through the selection of educated volunteers. And Solar Meninos de Luz would offer a space for classes, the students and connection to the community.
EduMais and Solar Meninos de Luz
Diana describes the way into the relationship with Solar Meninos de Luz as an unplanned trajectory of events. Her personal efforts naturally evolved into the set-up of EduMais and the partnership with the school.
Today, EduMais goes hand-in-hand with Solar Meninos de Luz. Both NGOs have been vital in providing quality education, love and happiness to the Pavão-Pavãozinho and Cantagalo communities.
Interesting, right? Are you curious about seeing how EduMais and Solar Meninos de Luz work together? Do you want to contribute to this partnership and their mission? Join our team in Rio de Janeiro and help make our kids' dreams come true!! Contact us with your questions at info@edumais.org.