Posted By
Daan Gooren
Why Diana Nijboer started EduMais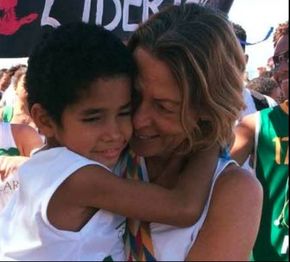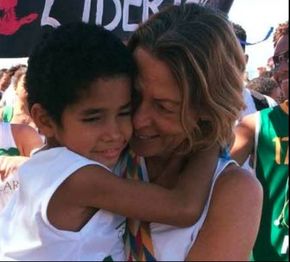 When I left my home in The Netherlands to live and work in Qatar in 2006, could I have imagined that it was the beginning of a journey that would take me beyond the Middle East, to Rio de Janeiro and to founding EduMais in 2016?
Certainly not, but what a ride!
After arriving here in 2012, I started volunteering, working with underprivileged kids. I volunteered within different NGOs to experience volunteering life and to learn what works, what is needed and how to organize.
I fell in love with these talented children and the people in the communities. The respect, the admiration for their resilience keeps me going.
It's pertinent, given EduMais's focus on education, that I share a little of my own, for just as I hope it will help the children we work with, education has certainly been a hugely positive influence on my life.
I have a bachelor's degree in Human Resources Management and a master in science in Business Administration. I'm a Certified Professional and Life Coach and Certified Positive Discipline Trainer for parents and teachers, and a member of the Positive Discipline Association.
The key words here are 'Positive Discipline'. My biggest "a-ha eureka" moment came when I met Glenda Montgomery (CPDLT) in 2014. We were sharing ideas about creating an after-school program for underprivileged children in Pavão-Pavãozinho and Cantagalo, the communities in which EduMais now works. This conversation brought Positive Discipline into my life. The more I got to know the more I became convinced this was the methodology we needed to become successful if we really wanted to make a difference in the lives of these underprivileged children and to let them thrive.
In the book Positive Discipline by Jane Nelsen, I read: "Where do we come up with the crazy idea that in order to make a child DO better, first we have to make them FEEL bad?."
This totally made sense to me. I know myself the impact of domestic physical and emotional childhood trauma and sexual abuse. Has anyone ever felt better after being scolded or beaten?
There are so many more options that are non-punitive and that teach mutual respect or can coax children to better learn and interact. One of the first things I practiced was to be firm and kind, at the same time. Creating guidelines on how we could create a safe and fun environment with a focus on learning new skills.
Inspired by the guiding principles of Positive Discipline, in 2016 I started dreaming of have a bigger impact, to bring more education to the children of the communities, and this is how EduMais started.
We now have 15 volunteers from all over the world and we are impacting 200 children.
Guiding these traumatized underprivileged children in the favelas of Rio de Janeiro is a tough job, it is not intuitive and easy to do, as many believe. I can't stress enough the importance and value of our volunteers. Volunteering with us is incredibly hands on and rewarding. Our volunteers are taught the principles of Positive Discipline and how to work with traumatized children. We highlight how living in traumatizing environments impacts behavior and how to lead kids towards positive and successful behaviors.
We will continue to support these communities, to help children living in traumatized situations to realise their dreams and ambitions, so perhaps they can go on their own journeys of learning and discovery.