Posted By
Daan Gooren
A volunteering experience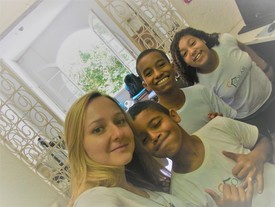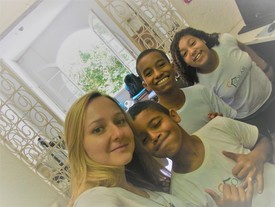 Four months in Rio de Janeiro are coming to an end. I came here in September with the aspiration to support Rio's underprivileged children and to enjoy the cidade maravilhosa again. After being here in 2014 for four months also, I felt the need to come back, to spent some more time here and to explore the city more in depth. Even though I actually planned to start a "serious work life" in Vienna, everything pointed towards Rio. So, I gave in and followed my intuition, in spite of critical, rational voices; a decision I have not regretted one single moment.
After finishing my Master's degree, I felt that volunteering at EduMais would be the perfect opportunity for me to apply my skills and knowledge and to contribute to a meaningful venture. In a skype-interview Diana and me agreed that I would support EduMais in all kinds of administrative tasks, try to find partner organizations and funding opportunities. Upon arrival that shifted quite a bit, so actually I was mainly responsible for EduMais' social media channels. Raising awareness and informing the world about EduMais' existence and activities seemed to be a crucial cornerstone that needed to be set. Having little experience but a lot of curiosity and interest in this area, I developed an affinity for my weekly task of planning the social media posts.
A huge help in this regard, was our weekly meeting with communications-expert Rachel, who I learned so much from. Also, assisting her and Diana with the organization of the fundraiser "Samba para EduMais" was an extremely interesting experience for me.
​
Another non-predetermined task that I loved was assisting the Global Web Design class. When Diana asked me to join the class, I did not really know what to expect. But having taught German to refugees before, I knew how much fun and how rewarding teaching can be. Of course, I quickly realized that teaching children is a totally different story. Anyways, being with these eight bundles of energy every Tuesday became one of my weekly highlights. Seeing the direct impact of EduMais' activities on the kids was the best reward.
Besides these two main tasks, I assisted Diana with several administrative tasks like establishing partnerships with volunteer-networks and partner-organizations or hunting for qualified volunteers. Right in the first two weeks, it became clear I had to adapt my whole work and communication style from the business approach I was used to, to the NGO-setting, which I consider a great learning experience. I also have to note here, that I felt like my work was only a drop in the ocean, compared to everything that Diana achieves. I have no idea how she manages to arrange all these little and big things and to keep the overview. I guess that is what is called passion-driven. Thank you, Diana, for your positive attitude, for your honest and direct critiques, for being such an inspiration! It is impressive to see how much EduMais has grown and developed, how much the teachers have achieved and how positive the reactions have been simply within the last four months.
Last but not least, I would also like to acknowledge that working at Harmonia, a guesthouse in Ipanema, was a huge factor making my experience here in Rio so special. Initially I only arranged this job in order to sustain myself here in Rio while working at EduMais, but Harmonia became my home and the people I met there became my Brazilian family.
written by Marianne Mann, volunteer at EduMais