Posted By
Daan Gooren
6 Top skills volunteers learn at Edumais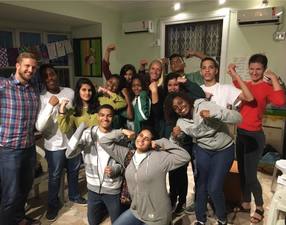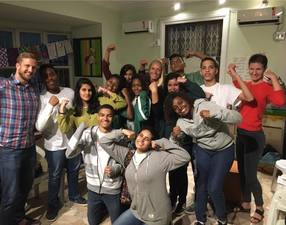 6 Top skills volunteers learn at EduMais. Edumais's primary focus is providing children in Rio's favelas a great opportunity to learn and develop, to give them a level of teaching, support, and respect that is not always easy to come by in their everyday lives.
​
For us to be successful, so that the children we work with have the best possible futures, we require our volunteers to be professional and dedicated.
Volunteering for Edumais is not a 'breeze'. You can't merely 'show up', do a little teaching and then hit Ipanema beach – it's not enough – we care about the children we are responsible for too much for a volunteer to come in and merely 'have a go'.
Most importantly, you're truly interested to become a volunteer in Rio de Janeiro? And you want to impact peoples' lives for the better?  Besides that, you really want to learn and gain new skills? And you want to make some lasting memories in one of the world's most amazing cities? Then there is a lot you can gain if you're willing to give.
Let's look into the 6 Top Skills you will learn while volunteering
Communication, education, and respect
You will learn teaching skills by being in an environment of learning, by supporting kids who sometimes have trouble learning, who struggle to concentrate because they live lives that are often subject to uncertainty and violence. Our volunteers are a bridge, a way to show the benefits of communication and tolerance, as well as self-respect and respect for others.
Patience and resilience
Most of us think we're capable of being patient or showing patience, but that will be tested in this environment. These children need you to be constant, to be strong for them. We need you to show them how to be resilient so they can develop such qualities for themselves. You will learn how to show resilience and patience, which will be tested by these energetic, vibrant children, who all need us.
Forming friendships
You will make a bunch of new friends. And from these friends, you can share and enjoy experiences unique to this time at EduMais. The community is warm and welcoming, as are the children we help. Developing trust and forming friendships is very rewarding in this environment. This is also what we aim to achieve among our volunteers. We want people to thrive and collaborate with one another, to form lasting bonds.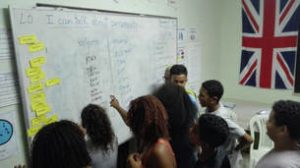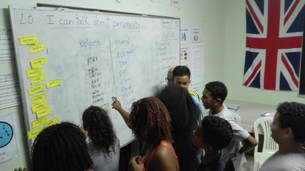 Creativity
Bring your ideas to the table, they'll be welcomed. While we have a clear target of what we want to achieve and how we want to achieve it, we're very open to new ideas in lesson planning and learning activities.
Helping
This may seem obvious. Or perhaps not even like a real skill.  But being able to help.  To remain supportive, patient and understanding when you're under pressure, if you're having a bad day, or you're simply tired and finding it difficult to show your best self, this is something you will learn and that is widely useful in everyday life – who couldn't do with being a little more tolerant and giving?
Positive discipline
Positive Discipline is a program for parents and teachers that teaches more effective methods for working with young people, using the democratic principles of dignity and respect. Growing and learning require unconditional love and encouragement. Our volunteers at EduMais love and encourage these underprivileged young people to practice life skills. All our volunteers use Positive Discipline to help our disadvantaged students build a community, to prepare them for successful living, and to increase academic achievement in their lives.
Help impacting their world, come and volunteer with us. Apply here.