Posted By
Diana Nijboer
Serious Game Design: First game concepts are a fact!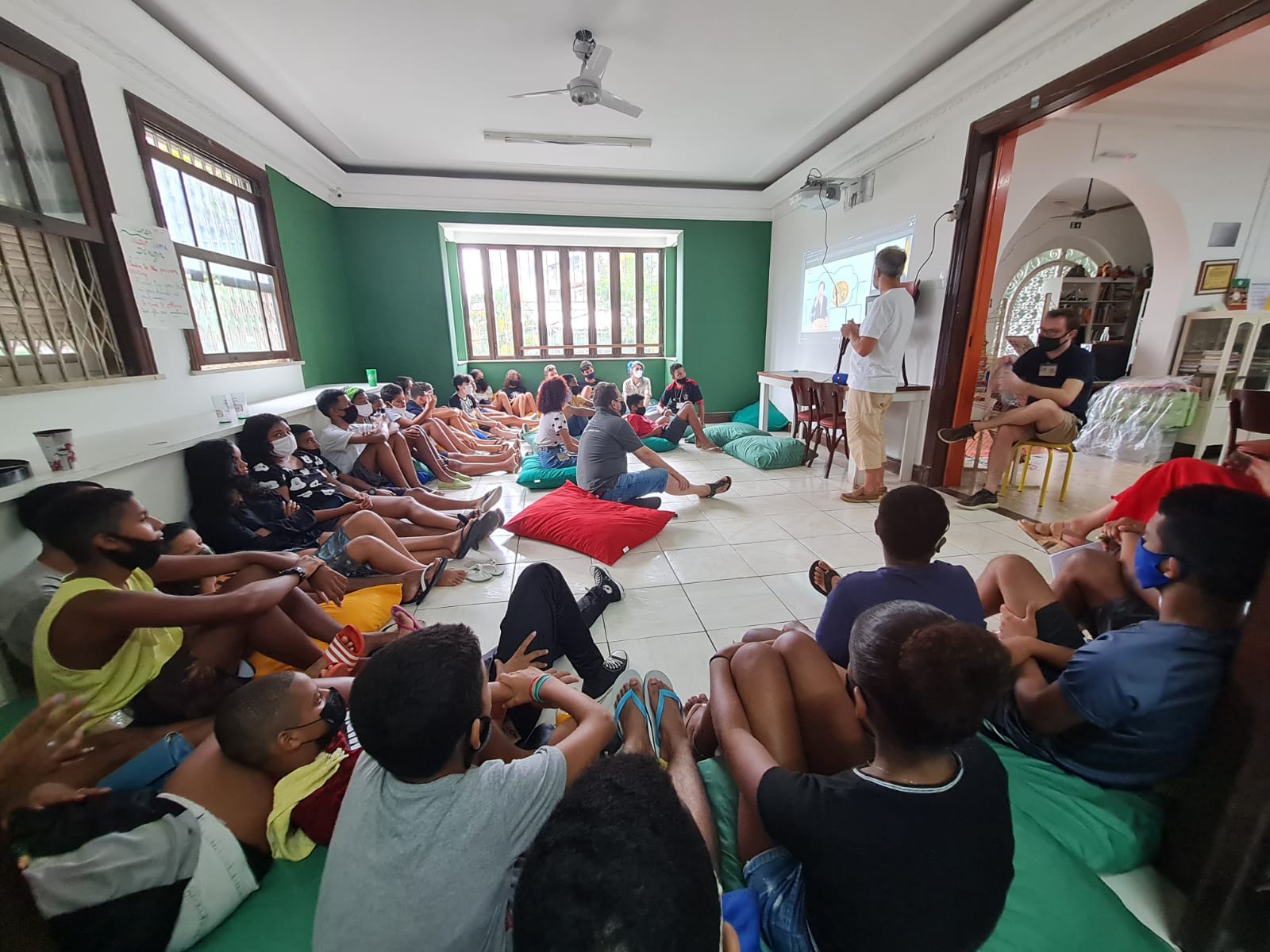 Today the students created the first Educational Game Concepts: whoooppp whoooop. PARTY
Blog written by Jurriaan van Rijswijk – Games for Health – published with permission.
The day started with a Game Design Class by Ellis Bartholomeus – better known as Ellis in Wonderland. The workshop was parallel translated by Marcelo Vasconcellos. Both Marcelo and Ellis are friends of Games for Health since the first conference in 2011. So great they are willing voluntarily contribute to this Game Design Course.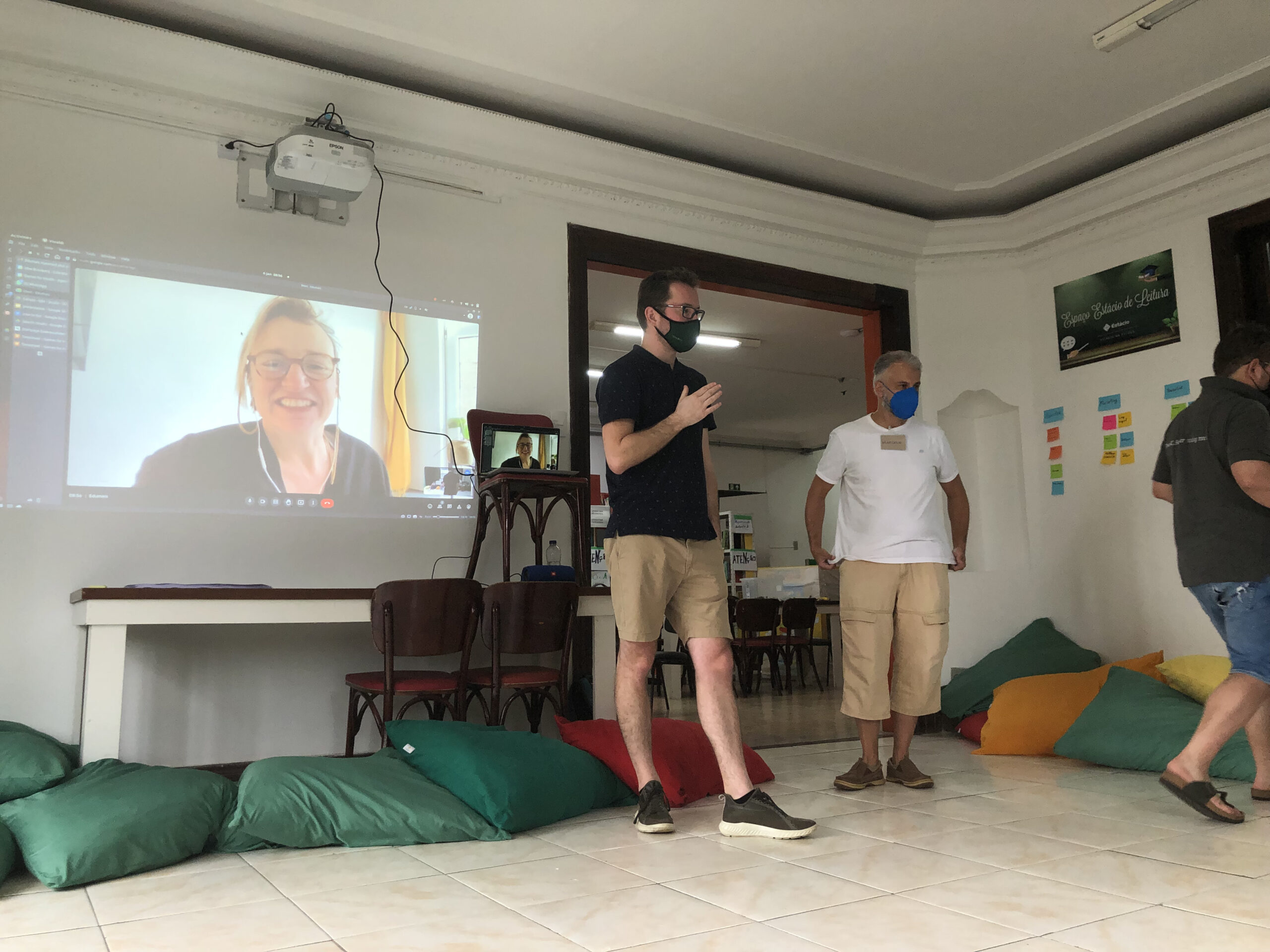 Ellis in Wonderland
After the Game Design Class all students worked on an educational game with the topic of learning English using the various canvasses provided by Ellis Bartholomeus. This very quick generated some powerful insights for English to be seen as a an escape from reality and daily live. Students strongly believe that learning English can provide them with the ability to progress in a professional career and even to be able to escape the Favela and Brasil. But if you ask them if they like the life they live they tend to love it. So there is some work to be done discovering these various views.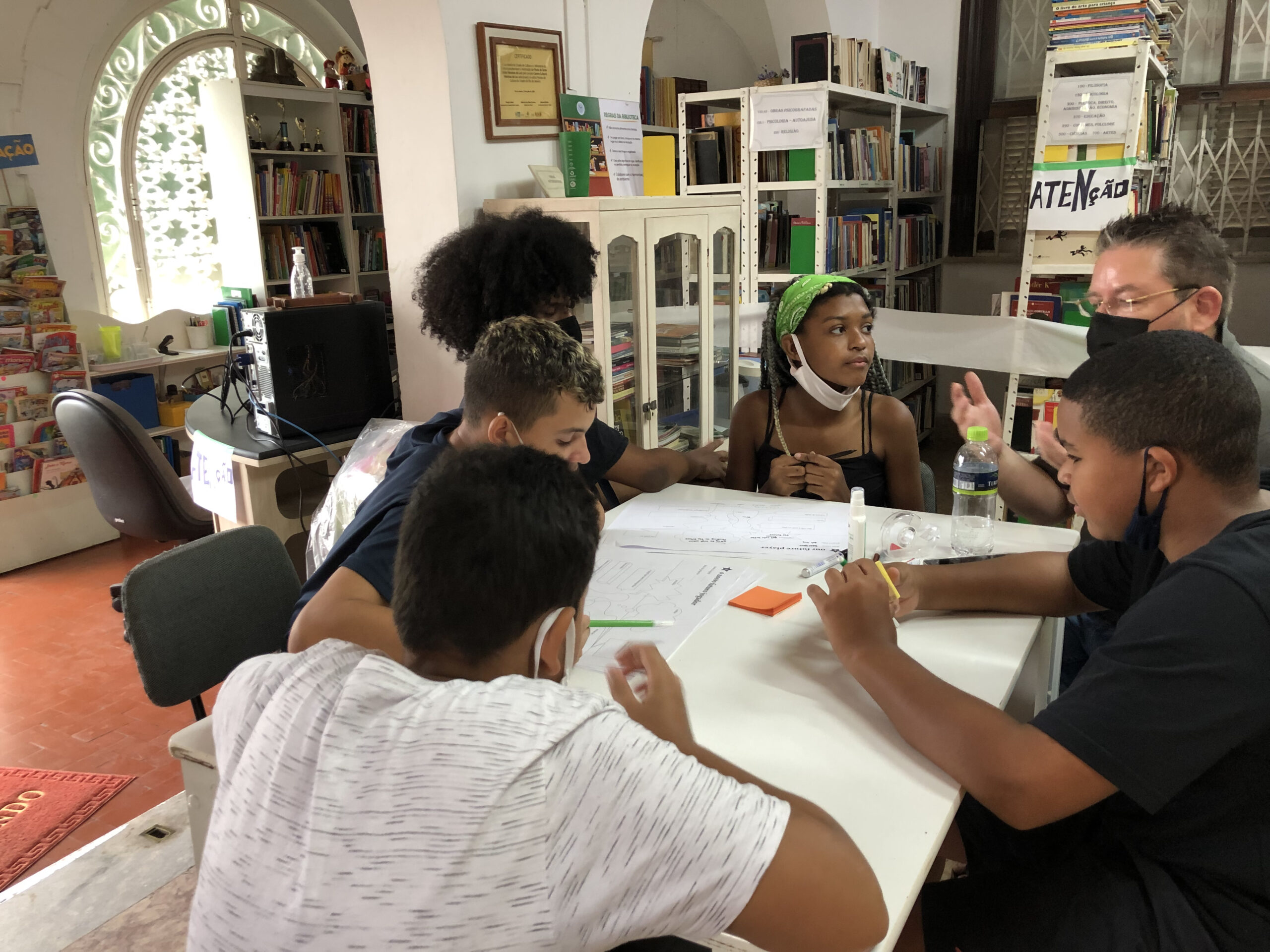 Serious Game Design is a tough cookie and hard work. After an hour of Serious Game Concept Design the students relaxed with some ball games. I think ball games originates in Brasil. The ease how students use a ball amazes me every time.
Serious Game Design requires attention and concentration. Not naturally given by every person. Nevertheless all 7 groups finished the Game Design Canvas with some very creative and profound insights.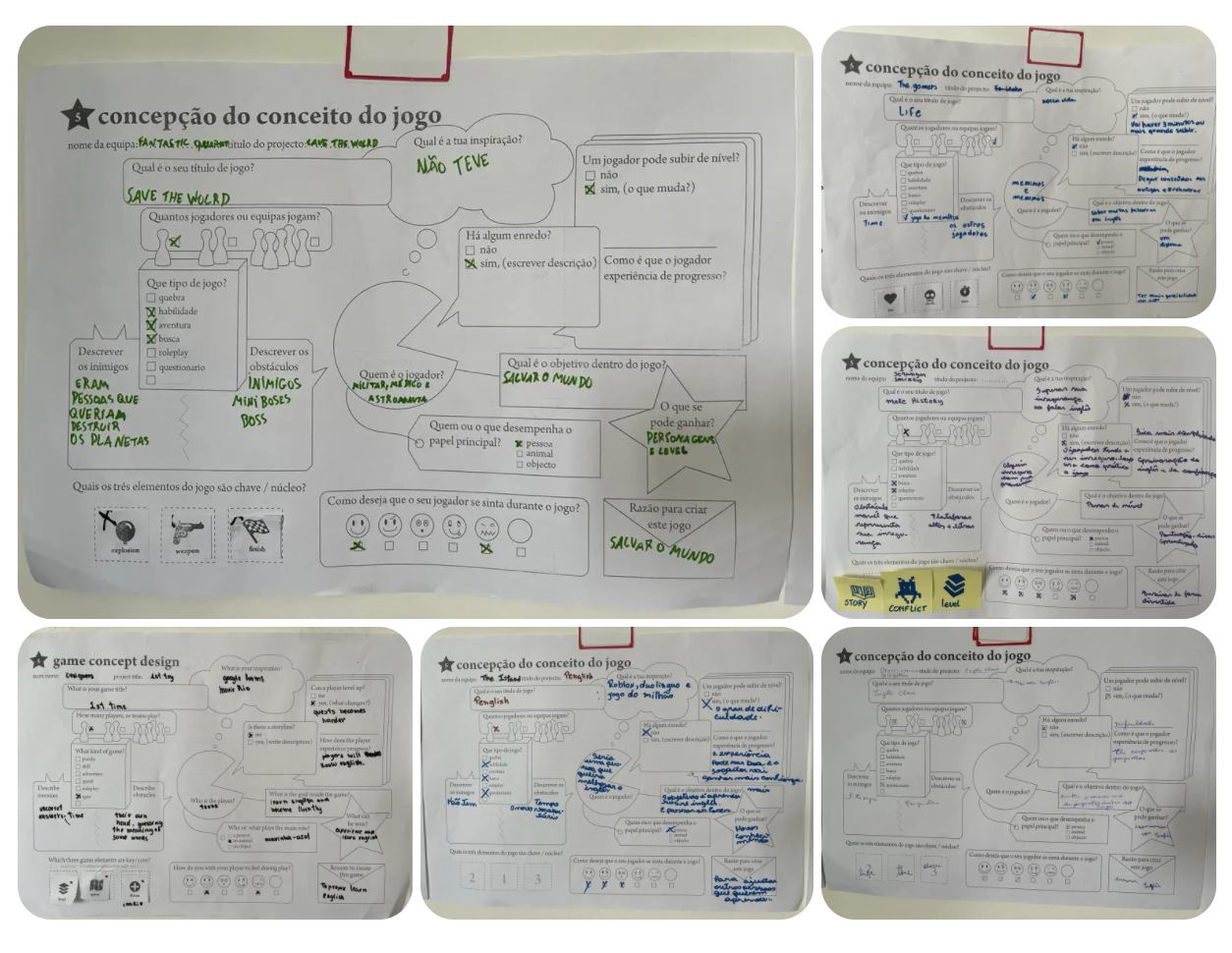 Afternoon was disseminating the Game Design Concepts into a blog that will be published by the students themselves. The authors of each blog are one or two team member of each group.
The same time the Bloggers were writing on communicating the Game Concepts the other group practiced for a dance and yell that will be used for the trailer of this course and future communications. The yell is: Game Design at EduMais!!!!
No matter what. This course is designed for students from the PPG Favela in Rio de Janeiro and facilitated by EduMais. And no matter what: if it put a smile on these students faces we know we contribute!