Posted By
Diana Nijboer
From Students to Teachers: Ariane, Izabely and Caio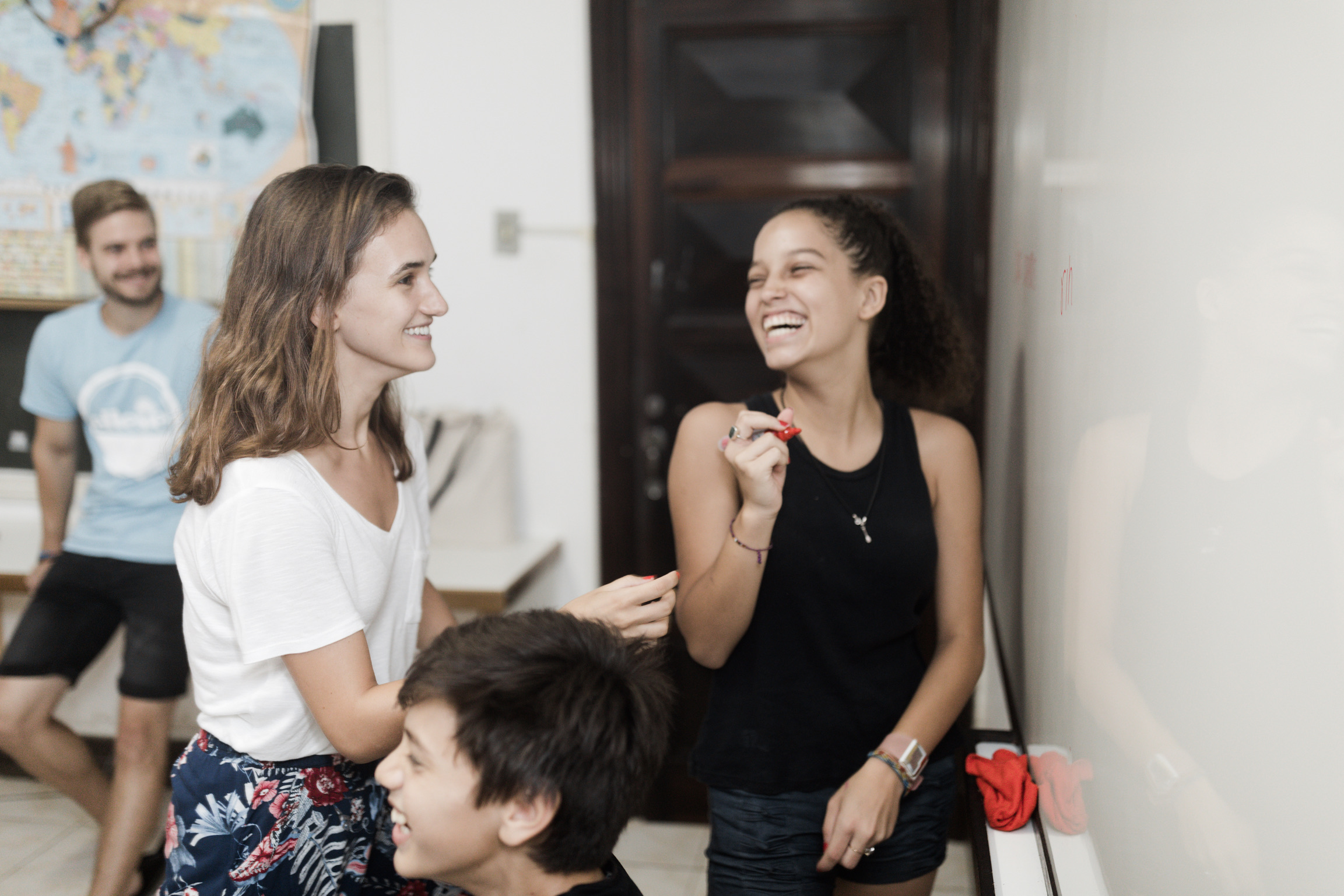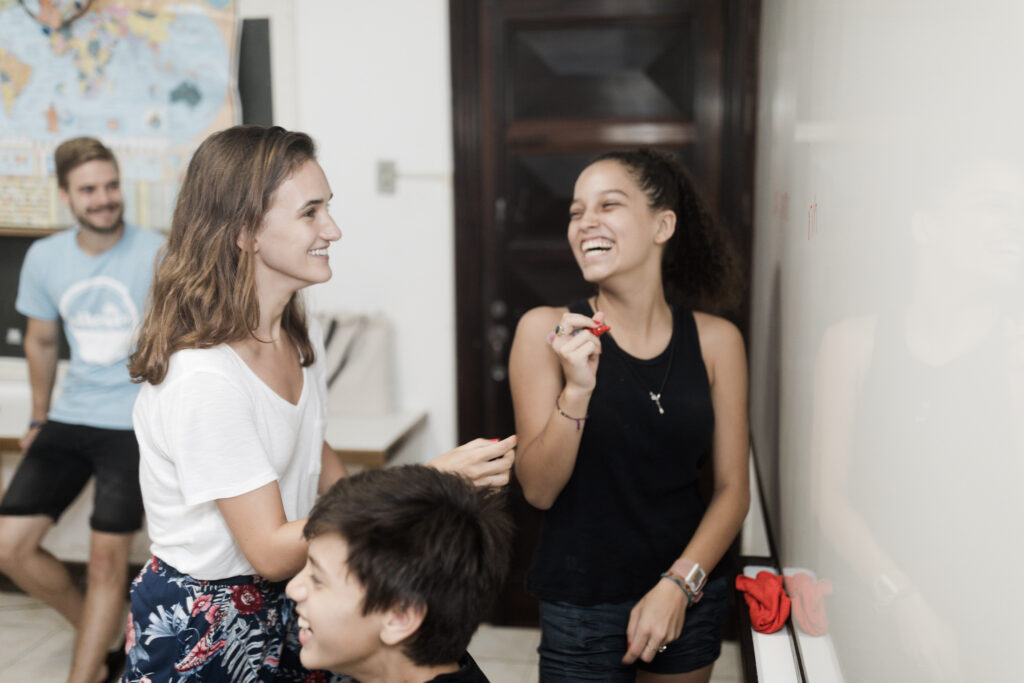 by Jessica Müller, with the help of Ariane, Caio, Izabely and Diana
The Stories of Ariane, Caio and Izabely and how the Pandemic has Spurred their Learning Opportunities
"I was walking towards the school with a group of kids and started walking faster, so we would arrive on time. One of the kids turned towards me and said that there was no use for me to walk faster, as the rest of the group would be arriving at the same time in the end. This would most probably happen the other way around in the Netherlands – I would be turning to them and asking them to walk faster to get to class on time. This happens because we face a collectivist culture in Brazil."
– Diana Nijboer, founder of Edumais
Brazil's Collectivist Culture
All students have their own character. Some characters come to life by abiding to the group's pace and habits. Others end up not being able to live up to their full potential, because a collectivist culture makes it harder for certain personalities to stand out. While the pandemic has brought about a loss of connection in class and a considerable lack of team work and motivation, it has spurred certain characters to blossom in their individual potential for achievement. Online classes transfer a lot of accountability to students, allowing them to decide for themselves if they want to participate and learn. In this new context, a few special characters are given the ability to shine!
I had the pleasure to talk to three of them, whose hard work and dedication make them stand out from their fellow peers. Let me share their impressive stories with you:
Ariane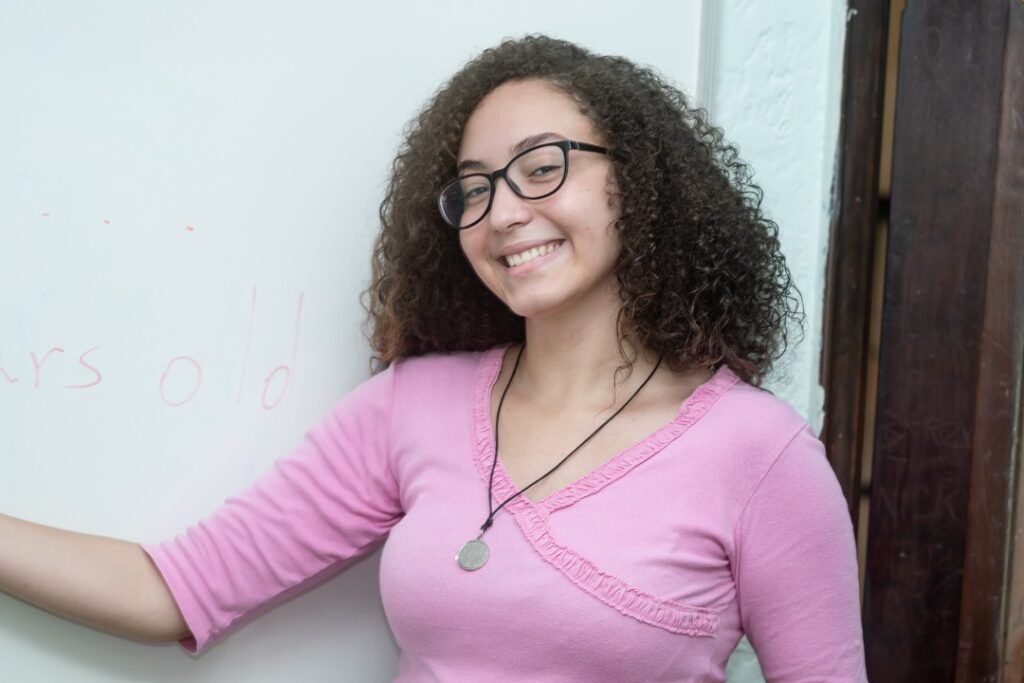 "I moved to Cantagalo in 2015 with my mom. Because I always wanted to learn English, I started to read Comics and Mangas, even though I did not understand everything. In 2016, I started going to Solar Meninos de Luz. When I started curricular English classes at EduMais in 2018 I said – wow! – I am talking to people who live in the USA or England. I like to hear their stories, learn about their culture and about the jargon they use in their country. There is not just one English in the world. I then started to go to the extracurricular classes as well. In Brazil, English classes at school are not very good. The teacher knows how to write and read, but does not know how to pronounce the words. At EduMais, this is different.
This year with the pandemic, Diana asked me if I would like to be a teacher. I said yes! I am teaching 8th grade. In the start it was really scary for me because I am shy. The teacher who helps me prepare for classes is Kata, from Hungary. I ask for her help because I want to be sure I am well prepared for teaching a class. I teach about topics like clothing or the weather. What I like most about teaching is that I learn together with my students. I have improved my English a lot since I started teaching.
Speaking English is very important to get a job in Brazil and EduMais helps me with this. I also have 3 books in English at home that I want to read, because it helps me study. I had a hard time when I started high school, because I always liked to ask questions and know everything. A lot of people don't understand this. It's so sad to see what my classmates do, because they have an opportunity to learn English and maybe go to the USA, but some don't take advantage of the opportunity. Private English classes in Brazil are very expensive. We have the opportunity to learn it for free. Thank you EduMais for this opportunity!"
Caio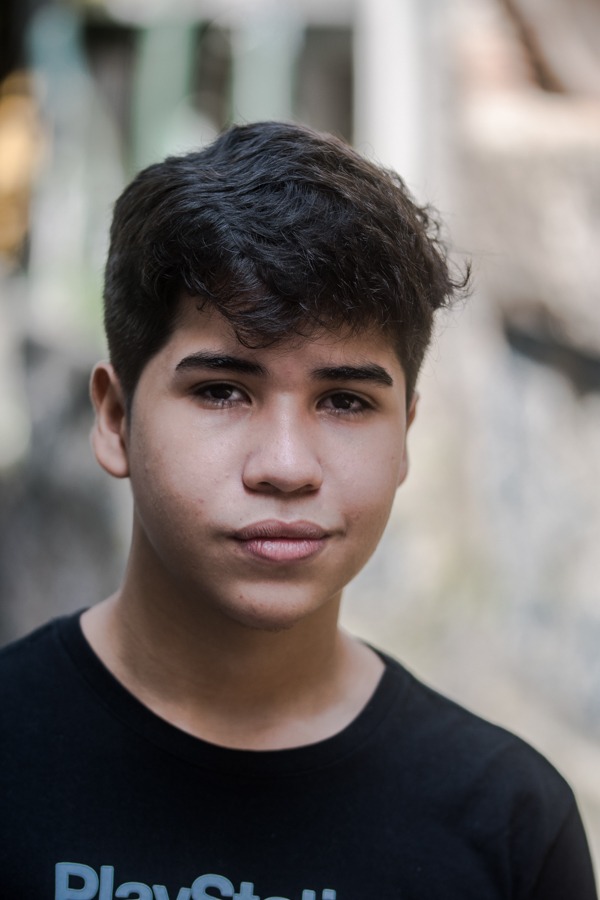 "When I arrived at Solar Meninos de Luz in 2016, I did not understand anything in English. Last year, in 2019, I started to have curricular English classes with EduMais through Solar Meninos de Luz and I took an external English course sponsored by Solar too. And because of this my English improved. What I like most about the classes at EduMais is the way the teachers give the class, because they help and challenge us students a lot. EduMais has great teachers and native English teachers.
This year I did an interview with Emily to become a teacher. Now I teach 9th grade at Solar Meninos de Luz. We talk about a lot of topics: travel, food, hobbies. Before class, I talk to the other teachers to prepare and we go through the lesson plans together. What I like most about teaching is the way I improve my English. It is different to be a student or a teacher, it's another reality.
To study, I am always talking to myself in English, I listen to a lot of songs and watch a lot of movies and series. On Netflix, I enjoy watching Glee, because the characters don't use a lot of jargon so it is easier for me to understand. Participating in the English Camp is adream for me, because I have never been in another country.
Nowadays it is very important to speak English if you want to have a job. Jobs require people to speak English. My dream is to be a veterinarian someday, because I love animals and it is a great job! I hope that EduMais continues to help us and that it lasts a long time! EduMais is very important and everyone needs it."
Izabely
"In 2016, I studied at a public school. My mom saw a post in the community's Facebook page that EduMais was offering extracurricular English classes at Solar Meninos de Luz, available for all residents of the community. I decided to participate. The first lessons were really hard for me because I did not understand anything. It has now been 4 years since I started having classes with EduMais. When you learn something, no one can steal that from you anymore.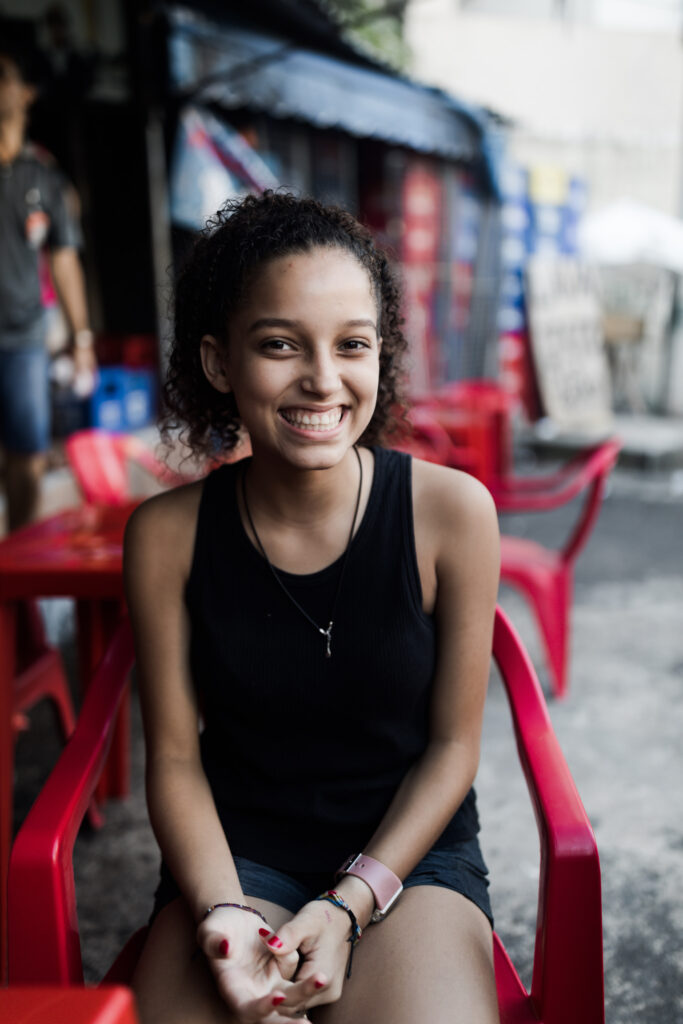 I practice a lot at my parent's workplace. They work at the tourist market in Copacabana. I was very embarrassed to talk out loud outside class, because I was afraid of making mistakes. The first time I spoke to someone outside class was at the market. My father did not understand that the tourist wanted to take a picture with him, so I helped the client and my father speak to each other. The same day, my mom sent Diana a message saying thank you and telling her that I was already being able to help at work!
At the end of last year, Diana asked me to do an interview for Camp Hazen in the USA. After the interview I was invited to volunteer at the EduMais summer camp and at the end of the camp, Diana told me I had been accepted to Camp Hazen. Unfortunately, this year, with the pandemic, I was not able to fly to the USA. But I am participating in the online leadership program of Camp Hazen in a group with only American students (18 hours over the course of 6 weeks).  2020 was my first year as a student at Solar. I got a recommendation from Diana to secure a spot at the school. This year, I also started teaching 7th grade EduMais English classes at Solar. I like teaching because not only do I learn more, but I also help others to learn!
Teaching was a challenge for me because I was embarrassed to speak up because I am shy. But now I am not embarrassed anymore because I often get feedback from students saying they have learned a lot and they enjoyed class. EduMais is like a family to me, it is a pleasure to help."
What You Learn Cannot Be Taken From You!
Amazing, don't you think? It looks like the pandemic also has a few positive sides to it, as it supports a few shiny stars on their way to the top! Their hard work, dedication and outstanding ambition has provided them with a lot of opportunities. And as Izabely said: what you learn cannot be taken away from you!
Would you like to volunteer with EduMais and teach together with Ariane, Caio and Izabely? Come join us in Rio de Janeiro! Contact us with your questions at info@edumais.org.